Donate
Donate Towards the scholarship fund
Under the Adebanke Akinrimisi Scholarship for Girls, scholarships are provided for girls (in primary, secondary and tertiary institutions) in Nigeria, who would otherwise be unable to attend school or would be forced to drop out due to a lack of funds. 
In addition, the Centre has an entrepreneurial scheme for women and girls to thrive learning skills rather than conventional education. We cover the cost of sending the girls on vocational training and, if necessary, assist in raising the funds to start their own business. In the past 18 years, CEWHIN, through the scholarship fund, has succeeded in sending over eighty (80) children to school, out of which 10 are graduates in various fields such as medicine and law. 
Your kind donation will go a long way in giving underprivileged a chance to have an education. You can also help by adopting a beneficiary and finance such an adoptee's education.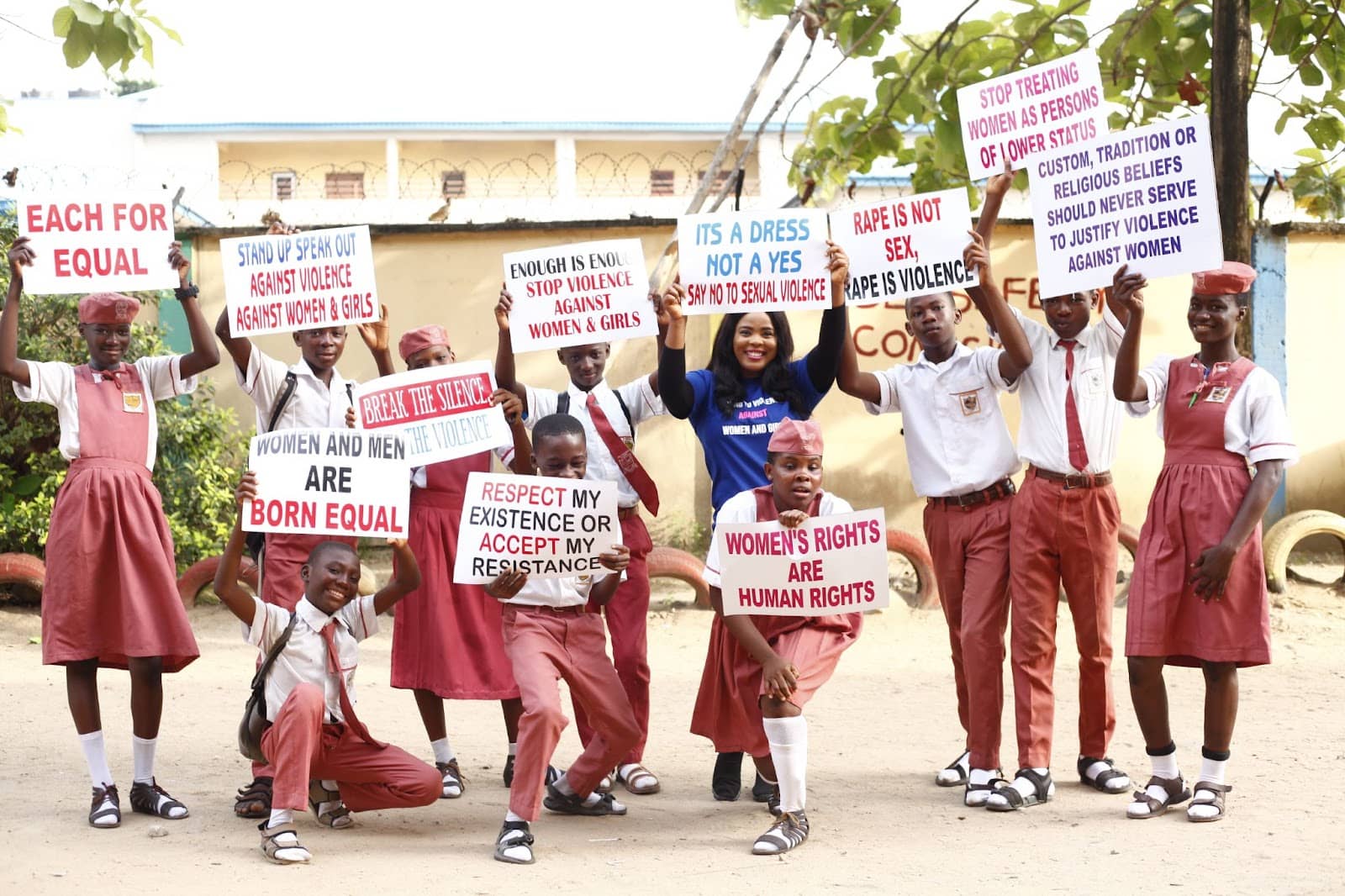 Donate towards support for survivors
of gender-based violence
The Domestic and Sexual Violence Agency of Lagos State revealed that between January 2021 and March 29th, 2022 its Gender-Based Violence Virtual Response and Referral Service had responded to 2002 cases within a 15 month period. These cases varied from domestic violence cases to emotional abuse, rape, sexual assault, sexual harassment and sexual assault by penetration.
Gender-based violence takes numerous forms and survivors of gender-based violence suffer devastating short- and long-term consequences to their physical and mental health. Women and girls may sustain serious physical injuries, unplanned pregnancies, and become infected with HIV or other sexually transmitted diseases. Depression, anxiety, post-traumatic stress disorder (PTSD), difficulty completing everyday duties, and suicidal behaviour are all frequent.
Your donation will be used to give support to survivors of all forms of gender-based violence.
All women and girls have a right to live a life free of violence.
Together, we can make this possible!